"The Science of Riding with Feel: Horse Biomechanics and You" will have black-and-white illustrations to keep down reproduction costs. We're self-publishing through Amazon's CreateSpace platform so we can control the book's contents and illustrations, both of which relate very directly to who the book is written for. After all, if you open a book and see that all its illustrations are of people riding in just one discipline, or in just one type of clothing and with their horses in just one type of tack — who do you figure that book is written for? We think it's just common sense for the illustrating photos in a book written for the entire horse community to show pictures of all kinds of real people riding (or driving) different breeds of real horses, with a variety of clothing and equipment. Self-publishing allows us to do that.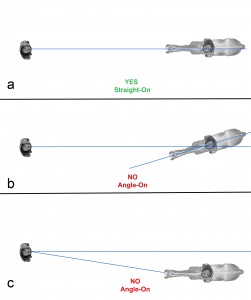 Self-publishing also allows us to make the companion Workbook to "The Science of Riding with Feel:  Horse Biomechanics and You" available FREE to everyone. We'll post a downloadable PDF here just as soon as the larger book is in print and available at Amazon. The book and Workbook go together because the larger book explains the significance of what you're seeing in the movements you record in the Workbook, and it also tells you why and how the Workbook exercises help you and your horse start moving better together. But you can use the Workbook as a limited but functional stand-alone resource, too — one that can help you record and really observe your own horse's movements, even without the main book. The Workbook PDF also allows us to use easier-to-see color photos to explain and illustrate the exercises without having to charge for extra production costs.
We'll also post a section of illustrations and images online for you. Some of the photos reproduced in black-and-white in the main book, for example, may be easier to see in color. In those cases we'll post color images online, and there will be a link to the online color image next to the printed black-and-white version in the book. Using video to study and really see animal movement is also helpful — check out the animated gifs of horse movement here, especially the one of the pacing horse that has still images under it, to see what we mean. But it's not possible to put videos or animated gifs on a printed page. So we'll post them on this website as part of the completed project. Some of those video clips will be ones that are already available online (at places like Wikimedia Commons) and others will have been made specifically to illustrate the Workbook exercises.
Finalizing the illustrations for print requires the purchase of some professional art materials. Turning our mock-up iPhone-made photographs into professional-quality photos that will reproduce well enough for you to see what's going on requires we purchase a good camera. We also need to buy layout software to get the manuscripts (book and Workbook) in publication format, and pay a CreateSpace fee to publish there. Finally, we need to arrange for permissions and royalty payments for some diagrams, images, and photographs we can't easily reproduce but that show you important structures or illustrate concepts there's no other way to explain. So we ran a successful Kickstarter campaign to raise the $1700 we need to do all those things, finish the project, and deliver it to you: the people who want, need, and deserve to have clear, basic information about the biomechanics of horse movement and how understanding it can help you develop feel.
October 1, 2015 is our target date for:
publishing the print book "The Science of Riding with Feel: Horse Biomechanics and You,"
online publishing of the free companion Workbook PDF, and
online posting of the supplementary materials that support the book.
Be sure to read The Story of why we wrote this book.
We appreciate all the backers who contributed to the successful Kickstarter campaign that met our minimal goal to publish this book. Yakoke! (That's Choctaw for "Thank you!")